Commercial-grade disinfectant
Virosol+ is an easy to use surface spray disinfectant suitable for Australian households and businesses, proven to kill COVID-19 and 99.9% of bacteria when used as directed.
Kills COVID-19 on surfaces

Easy and convenient to use
Spray. Leave. Disinfect.
Virosol+ (AUST L 341 775)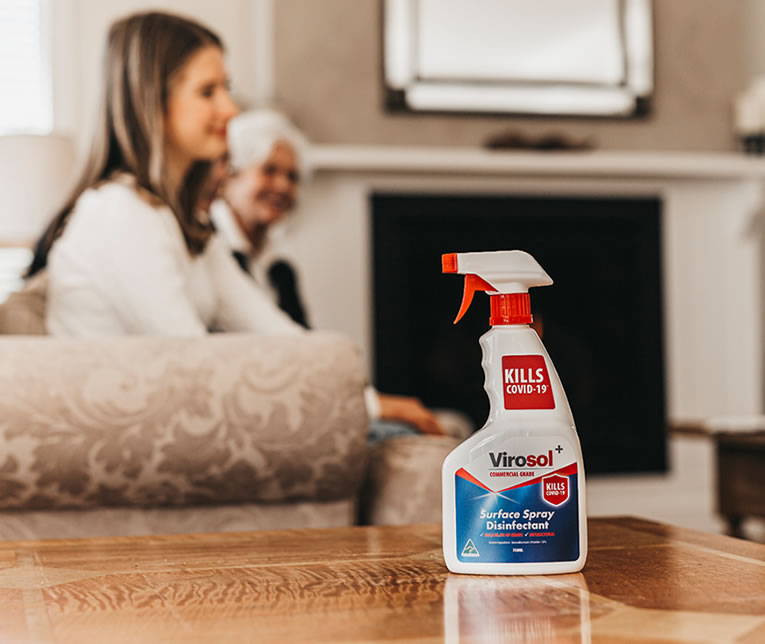 Defend against the spread of COVID-19
Virosol+ gives Australian families and businesses access to a low-cost commercial-grade product specifically designed for use on hard surfaces around the home or business as another line of defence against the spread of COVID-19.